Greater ATM Access Drives More Customer Satisfaction
One of the most important things customers look for when choosing a checking account is how extensive the bank's ATM network is. Customers also want to avoid out-of-network ATM fees. GBA members can increase customer satisfaction and attract new business with greater ATM coverage from InterCept Switch, which was designed to level the playing field for customers of financial institutions with less ATM coverage. Learn more about the surcharge-free InterceptSwitch network..
FMS Offers Specialized Marketing and Branding for the Digital Age
Financial Marketing Solutions (FMS), a Strategic Partner of the GBA, is a niche branding and marketing agency solely serving the financial services industry. FMS can help you solve the riddle of how to attract and retain clients through digital channels. Encouraging clients to tap into the power of "brand" in a fresh new way, FMS empowers banks across the country to take their marketing to the next level--maximizing marketing dollars and delivering measurable results to the bank's bottom line. Learn more about the sophisticated brand strategies from FMS...

Job Bank
Find a job, post a job

More GBA Products and Services

REODeedwagon.com

GBA Guide to Bank Record Retention

BANKSTAT Management Reporting and Analysis Reports

Connect with GBA on LinkedIn

Follow GBA on Twitter

Retirement, Pension and
401(k) Plans

Georgia Financial Directory

Thumbprint Signature Program

Interest Rate Averages by County

Holiday Decals

Pledging Pool
Extension of BASEL III Comment Period OK'd
Regulators this week responded to industry requests for an extension of the comment period for the BASEL III regulatory capital proposals. The new deadline is Oct. 22 on the three notices of proposed rulemaking (NPRs) that would revise and replace the agencies' current capital rules. "This extension will give GBA member banks a better opportunity to do what regulators have asked for in comment letters, which is to provide specific examples about how the proposals will affect their institutions. The regulators have a lot more work to do to get this right," said Joe Brannen, GBA President and CEO. We are already hearing from members about the dramatic negative effects the proposals will have on the additional amount of capital they would have to hold, especially related to real estate loans with balloon features, one of the most common loans among our members. GBA has organized a task force to coordinate its specific comment letter about the proposals and to provide resources helpful to members. And, we have added a new BASEL III resource page to our website. Learn more about the extension of the comment period for Basel III...
GBA Organizing Strategy for Answering ATM Patent Infringement Claims
A number of member banks have received a letter in the past couple of weeks from a Savannah law firm representing Automated Transactions LLC (ATL). The letter informs the bank of an alleged infringement of certain patents or pending patent applications related to the bank's ATM. We are working with Jonathan Hightower and Walt Moeling at Bryan Cave, GBA's general counsel, to research the issue and determine recommended strategies for responding to the letters and answering the claims. Find out more about a series of conference calls we are hosting to help members who have been contacted understand their options...
TAG Extension Gets CSBS Support
The Conference of State Bank Supervisors (CSBS) is among a number of banks and industry groups supporting an extension of the Transaction Account Guarantee (TAG) program beyond the current Dec. 31, 2012, expiration date. CSBS President and CEO John W. Ryan sent a letter last week to the Leadership of the U.S. Senate and U.S. House of Representatives urging Congress to extend TAG for two years. Read Ryan's reasons to extend the TAG program...
Conference Spotlight
Commercial Real Estate Trends Forecast on Tap at President/CEO Conference; Networking a Key Draw for Bank Counsel and Accountants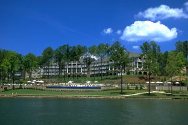 Georgia's top bank executives, attorneys and accountants will meet this fall at concurrent conferences Sept. 30-Oct. 2 at The Ritz-Carlton Lodge, Reynolds Plantation in Greensboro. Each conference agenda will feature specialized sessions for the particular groups, as well as joint sessions of importance to all attendees. Make your plans today to attend these great conferences. Learn about highlights for each unique program and register online...
Compliance News
Remittance Rule Revised by CFPB
Compliance pros at last month's GBA Compliance Peer Group voiced some concern about the effects of pending remittance transfer rules on banks that do a limited number of cross-border transactions. The CFPB this week announced a revision that makes things a little better, but we think the bar is still too low. Read about why we feel this way and how even the revised rules could be problematic for some banks...
Georgia CDFIs Get $2.5 Million in Awards; How Georgia Banks can Help
Two Community Development Financial Institutions (CDFIs) in Georgia are recipients of monetary awards from The Treasury Department's Community Development Financial Institutions Fund. Georgia's banks can help CDFIs and small business growth in their communities through partnering with the Georgia Department of Community Affairs and its Georgia State Small Business Credit Initiative. Learn more about this valuable state small business program and how it can benefit your bank and community...
Foreclosure Review Deadline Extended to
Dec. 31
Borrowers seeking a review of their mortgage foreclosures under the federal banking agencies' Independent Foreclosure Review now have until Dec. 31, 2012, to submit their requests. The new deadline provides additional time for borrowers to request a review if they believe they suffered financial injury as a result of errors in foreclosure actions on their homes in 2009 or 2010 by one of the servicers covered by enforcement actions issued in April 2011. More about the extended deadline for requesting a foreclosure review...
Attention South Georgia Bankers!
Join us for an I.T. Process and I.T. Security Workshop Sept. 12 in Albany
Associate Member Paul Blough, CEO, Blough Tech, Cairo, will be our presenter and facilitator at this special regional GBA Information Technology (I.T.) workshop. Highlights of the one-day program will include tips about how to report I.T. to your board, turning rules into policy and procedures at your bank and will include basic training on the two required I.T. positions for your bank -- the I.T. Security Officer and I.T. Administrator. Please click here to see the full agenda and to register. With questions about the meeting, please contact GBA's Marybeth Jones at 404.420.2032.
Tips for Finding the Right GBA Event
Variety is the spice of life, and we know members look for information in many ways. That's why there are a variety of ways to find the GBA University seminar, conference, event, school, webinar or AIB course that will help you and your bank succeed. Get a few good tips here for using our calendars...
Posting GBA Holiday Closing Decals Shows You Respect Your Customers' Time
GBA is the preferred source for banks to purchase top-quality, thoughtfully designed window decals that provide a professional appearance and communicate the 10 holiday closings recognized by the Federal Reserve Bank in accordance with FDIC rules. This year, we've got larger, updated decals and are providing new options for banks in markets with Spanish-speaking customers. Learn more and order your bank's sets of decals today. Quantities are limited...
---
Key GBA Event Reminders
---
Newsmakers
Read about all the Georgia Bankers making news this week...
| | |
| --- | --- |
| | |
| Bateman | Bledsoe |
Read All About It: Send Us Your News
Please remember to include the Georgia Bankers Association on the list of recipients for announcements about promotions, new employees and special recognition your bank has received. We want to share your news with your colleagues across the state. Please forward your announcements and photos to GBA's David Oliver and Bogan Brannen.